Babushka
She is the Russian gift giver.
Carrying all the things a child might need as well as a few of the things they may want.
Her hair is in the style of southern russian women of the 1700's. Her cape is fully embrorded in lavish detail.
Her hands are sculpted together in a grandmotherly way.
She is 20 inches tall.
Price: $250.00
Dexter Rabbit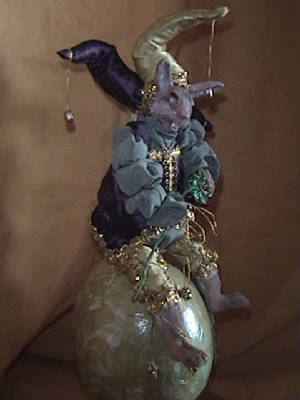 Dexter is sitting on an egg that I finished in layers of fine paper, stained and glazed. He has been created for Easter.
Price:$175.00 SOLD